We'd love your help!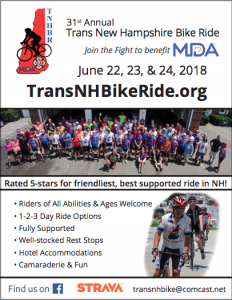 Let others know about the Trans NH Bike Ride by handing out posters or volunteering to hang them at places such as:
Your local library "community events" board
Your local bike shop
The gym
Any place that has a "community" board (e.g. Market Basket, your church or temple, etc.)
Please let us know where you're hanging the posters so that we don't duplicate our efforts. Contact Bert Hemmerich or Katie Pitkin for details. (See our Contact page)
Thank you!