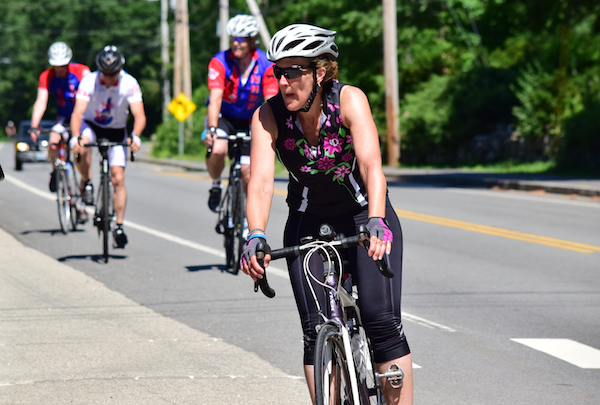 Training Program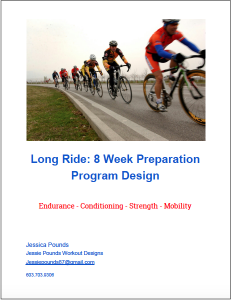 Thinking about doing the ride but worried you don't know how to train for this type of event? We asked Jessica Pounds of Jessica Pounds Workout Designs to prepare an 8-week training program for both advanced and beginning riders to help guide them in their preparation for this event.
Download the PDF of Jessica's training program and be sure to drop her an email at Jessiepounds87@gmail.com to thank her for so graciously providing this program!
The Trans NH Bike Ride is a challenging ride but as long as you train for it, you can and will finish it. We recommend doing hill work and strength training as well starting your training as soon as possible in the spring.
Training Rides
We know it's a lot more fun to ride with others while training for the Trans NH Ride so some of our riders have organized informal training rides. The list below are rides we hold every year.
New for 2018! — We're working on adding short to medium-long rides for new riders or those still at the beginning stages of training. As we get closer to spring, we'll post the rides, meeting places, and dates. (We'll send training ride dates via email as well.) Training rides are a great way to get to know your fellow TransNH-ites.