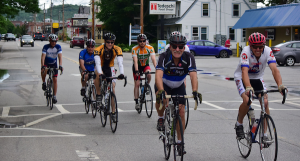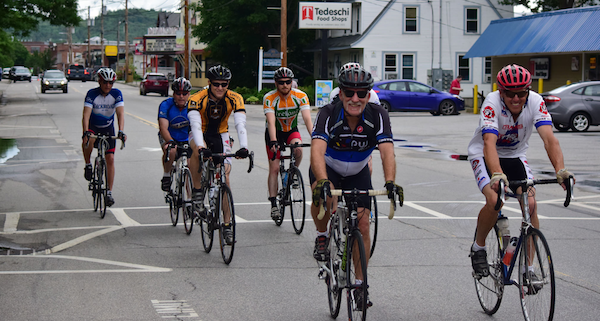 CLICK HERE TO GET A GLIMPSE OF OUR NEW ROUTE!!
Rated 5 stars for friendliest, best-supported ride in NH!
Since 1987, the Trans NH Bike Ride has been the event for people looking for a ride that's unique, benefits a worthy cause — and most of all, is fun (and yes, a little challenging, too!).
What makes the Trans NH Bike Ride different from your standard one-day century?
Scenic routes – Much of the ride passes through some of the most beautiful areas in NH.
Excellent ride support – Ride volunteers serve up snacks, sandwiches, water, energy drinks and other essentials for your ride at rest stops located every 20 miles or so. Our roving mechanical support is on hand throughout each day to help with flat tires and other bike issues that arise. Best of all, massage therapists are on hand on at the end of Day 1 to help ease your tired muscles!
Hotel accommodations – Once you're done for the day, your suitcase is waiting for you, along with a hot shower and a full dinner plus entertainment.
Gravel and road options — recognizing that our past 3-day rides were logistically challenging we made the decision to change the ride to a two-day version with both road and gravel options.  We felt this would open up the ride to more people and also allows those who want to minimize their road time to do so.
Camaraderie – Once you do this ride, you make friends for life. We're a friendly and welcoming bunch of riders of all ages and riding abilities. So please, come join us!
Supports MDA — This ride was started by a small group of firefighters, and for years was known as the "firefighters' challenge." The goal was to raise as much money as possible for the Muscular Dystrophy Association. Over the years, the ride has grown and changed, but one thing hasn't: our goal is still to raise as much money as we can — while still having fun.
Whether you ride one day or two you'll come away knowing you've done something special – for yourself and for people in our local communities who suffer from the debilitating effects of muscular dystrophy and related muscle diseases.