2020 Trans NH Bike Ride
June 1 - 28, 2020
Due to the Corona virus pandemic, for the safety of all our riders and support staff, this year's ride will be VIRTUAL.
Participants will ride between June 1 and June 28 wherever they choose and will accumulate their TNHBR miles.
Registration fee is $50, there is no fundraising minimum.
We have cut the fundraising for our premiums in half for this year's event.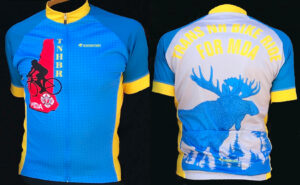 We have designed and are offering for sale, cycling jerseys that are completely different than our ride premiums.Click here to order your jersey now!